Welcome!
The Anoka County Minnesota Kennel Club (ACMKC) is a club dedicated to furthering the advancement of American Kennel Club (AKC) registered purebred dogs.  We also welcome companion dogs to join us in our events.  We're just a short trip to Anoka, north of the Twin Cities (Minneapolis and St. Paul, MN).Find us directly at acmkc.com or acmkc.org
---
                                               Our Mission
We are an AKC club, which works toward the betterment of purebred and companion dogs through a variety of competitive events, training, and promotion of the health and safety of dogs throughout the area.
---
Our club members participate in many AKC events and Canine Performance Events (CPE) including agility, barn hunts, conformation, obedience, rally, weight pulling, and other competitive events.  We partner every June with the Cambridge Minnesota Kennel Club for the Summer Solstice Cluster of Dog Shows.
Our club members enjoy taking part in a wide range of canine events like these:
And More….
Giving Back to the Communities
Our club and our members are active in trying to help out wherever we can.  Some of the latest charitable events include:
MPDBA Gives Back 2020
The Minnesota Purebred Dog Breeders Association has created a fundraiser for Feeding Furry Friends in association with Dog Food Direct to help dog and cat owners in need across Minnesota.  This pet food bank services multiple pet charity organizations and people food banks.  This fundraiser is currently looking for donations from Nov 1 – Dec 7.  For each dollar contributed equals one pound of food.  The goal is $5,000.
For more information, please visit GiveMn.Org.

UPCOMING EVENTS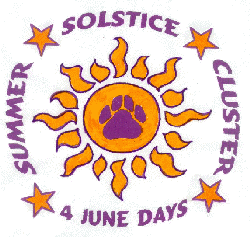 Summer Solstice Cluster of Dog Shows
    We are back for 2022!!!  June 23-26,2022
We had a great year and hope to see everyone again in 2022.
Down Time with Our Crew
Re-Unite Trailer
Our volunteer crew worked with the AKC Re-Unite Trailer on making it fully prepped and ready to go in the event of an emergency.  Interested in learning more?  Check out our page on the Trailer: AKC Disaster Relief Trailer
Interested in scholarships? We have a program for students living in Anoka County.
Become a member? Looking to join our club?
We are currently holding monthly meetings via teleconference on the third Wednesday of each month.  
Do you have questions, comments, feedback, suggestions for our site?  Please visit our Contact Us page and let us know.  You may be featured on our next update!